Thanks to The United States of Tara, I start each week with thoughts of Toni Collette. What is it about her? I mean, yeah, I know what it is — she's gifted, she's gorgeous, she's hilarious — but there's something extra going on. Allow me to ponder the evidence for a moment.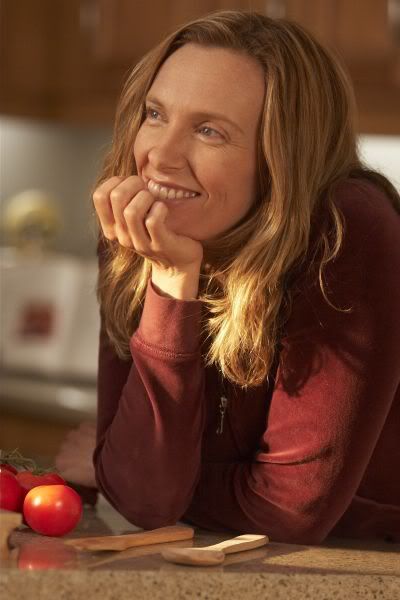 I first saw her in Muriel's Wedding. This movie is one of my faves (laughter, tears, Toni AND the very sexy Rachel Griffiths?! Yes, please!), and it's a perfect example of the way Toni can keep you in stitches while tugging at your heartstrings. And the "Waterloo" scene is a surefire remedy for a bad day.
Next came Cosi and Emma, and the excellent Clockwatchers and Velvet Goldmine. She was the darling of indie films when "indie" still meant something.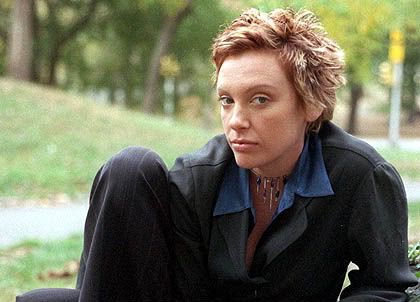 Then, of course, she "made it big" in The Sixth Sense, and in many other fairly small but very memorable roles in big-budget movies. And then she really hit the jackpot: The Hours. Oh, how I love this film. (I think my main reason for writing this post was to watch the Toni-Julianne kiss another dozen times — and I'll replace this clip with a better one later so you can get the full effect!)
And then she found the perfect amalgam of everything indie and everything big: Little Miss Sunshine.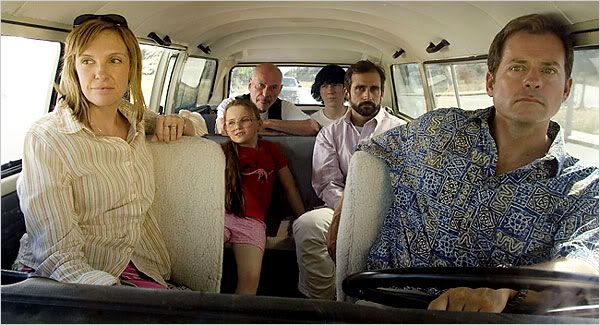 She even made parts of Evening tolerable. And that's just a sampling of her career, of course. But let's get back to her current project, The United States of Tara (my new Sunday night addiction). Creator Diablo Cody knows what she's doing: the story lines are fascinating, the cast is exceptional (more on Rosemarie DeWitt later this week), and Toni is breathtaking in every way — from her sculpted physique to her finely honed acting chops.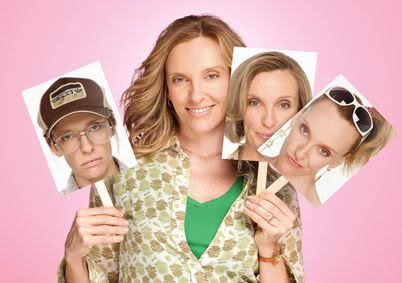 Playing a woman with dissociative identity disorder means playing a lot of characters

— sometimes four different characters in the same 30-minute episode. When Tara "transitions" to a different identity, I feel like I'm about to plunge down a hill on a roller coaster. Toni's eyes flutter closed, her face goes blank, and it's clear that something incredible is going to happen. (Hmm, that sounds sorta like a different event, doesn't it? Ahem.)

I don't know how she does it week after week — bringing to life not one character but five, one of which (Gimme) is little more than a bundle of primal instincts. And one of which is a man. Yeah, Buck is a redneck and kind of a jerk, but I still find it sexy when Toni gets her swagger on.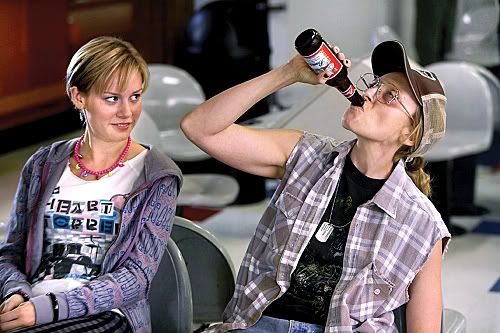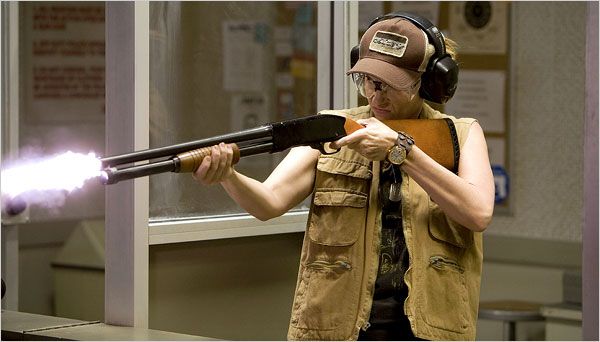 And isn't it amazing that she's able to make Alice (a '50s housewife) so very different from the similar character she played in The Hours?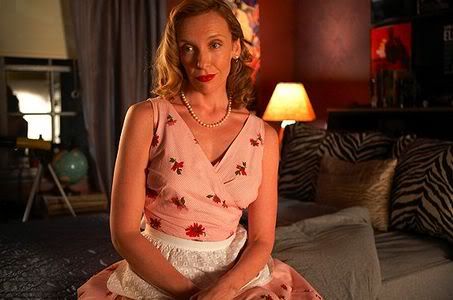 Somehow, she makes each identity a full character, while also making it clear that the character is just a part of Tara

— who's way more interesting despite being less "colorful." In every episode, there's so much going on in Toni's eyes, her body language, her voice … I don't know what to pay attention to. So I just let myself get caught up in all of her.

I guess that's the "extra" thing she offers: depth. Funny is sexy, smart is sexy, and talented is sexy

— and all of them at once? As they might say on SNL, "Please, my little friend, it's too sexy! Too sexy!"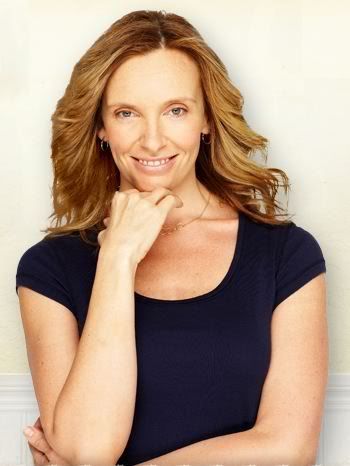 So this week, I'm just going to continue to revel in the Toni-ness, and ignore the news that Tara's showrunner has quit. It may mean nothing, and as the Tara theme song says, we'll be just fine if we learn to love the ride.